My legion of fan
S
(Yes, it's plural now!) have been demanding an update. With less writing and more pictures.
So yes, I did finish out the tour. Riding through the Traverse City area reminded me of all the reasons I stayed in the UP. I cut the trip back up through WI a bit short as it was pretty hot, and this being my 3rd time on the same route, I was getting a little bored of it. All in all, another great tour though. I could do this for the rest of my life if I had too. More pictures
here
.
But then it was back to racing...
The 2010 UP State Singlespeed Championships went pretty well. I had a sprint to the finish to come in just behind last year's UP State singlespeed champion. I still really like the Deer Chase. It's probably the only MTB race I really do anymore for the racing.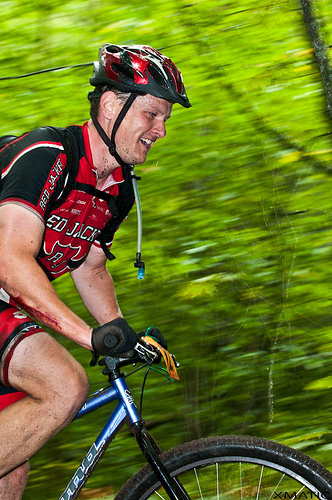 Somewhere in there, I started organizing a team for the upcoming Gentlemen's Ride in MN the next month. One of my teammates came over to the UP to do some riding with me and we rode from my house down to Eagle River, WI for the
Central ADV Rally
. We stuck with mostly gravel roads on the way down and it turned into quite the adventure- what with the moose encounter, and finishing out the last 20 miles in the dark on a sandy two track with minimal lighting. We took surprisingly little crap for showing up at a motorcycle rally in spandex trousers on bicycles. As always, a hell of a party. The hangover was mostly gone by the time I finished the 100 mile grind back north. At least I fared better than the two guys who woke up at the campground literally days after the rally ended concluding an epic bender.
After that it was off to Fat Tire up in copper harbor. Weather was a little crappy this year, so I neglected to ride up and also skipped out on the Super D the day before leaving the title of Central Upper Northern Midwest But Not Wisconsin Touring/XC/Downhill title up for grabs. Sadly, there were no contenders so my title is still safe. I showed up with my 29er, did the long race and felt I did pretty good, but I was just kind of reminded that the better I get at XC MTB racing, the more I seem to dislike it. I love riding single track, but racing on it just seems to suck the fun out of it. You're either going too fast trying to make time, or too slow because some doofus is in front of you. Then you're stuck racing like a total tool just to maintain your position when you can. It's quickly becoming not worth it anymore. Thankfully, Fat Tire has a great party afterwards and that's always fun....
I think cyclocross started shortly thereafter. And, well... I still love CX, but with my move to "Eh" class, things didn't go as well. A bunch of other guys made the jump as well, but the racing just wasn't the same. Our little pack was totally broken up and a lot of the fun of CX was missing. I did run one race in the "Bees", gave it my all and still came in fourth with some great racing. I hate any semblance of sandbagging, but it's not like I'm waltzing up to the podium if I move back in 2011. We'll see....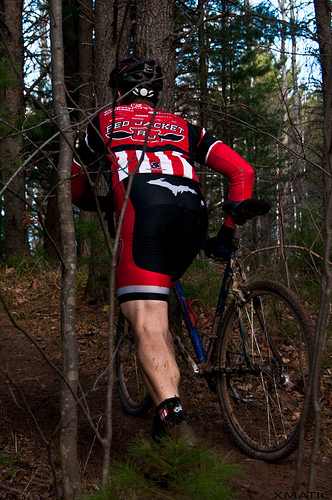 The we had the Gentemen's Ride, a rendition of the Almanzo 100 that must be completed as a team of four riders. I recruited one of my imaginary internet motorcycle friends and a couple of my teammates and had a pretty good time on this. The slightly slower pace allowed me to enjoy the course more and I think I made a few converts to gravel road racing as well.
Shortly thereafter was the Heck of the North, another gravel road race in Duluth, MN. Absolutely, stunningly, beautiful course right in peak color season on the North Shore of MN. Too bad my fitness level wasn't up to the challenge. The start was a little rough and it took me a while to find my rhythm. I eventually pulled through with a respectable finish, but I'm looking forward to getting back in 2011 for revenge. Gotta get a plug in here for the cool folks that run the Gardenwood resort just north of Duluth. Great hosts for the weekend!
And that kind of finished us out... Honestly, I was getting pretty anxious for ski season.